Aizar is a dominant brand in PVC Pipes and related products in Kerala and southern Tamil Nadu. Aizar humbly enjoys the reputation of manufacturing high-quality products and excellent services. Gaining trust through unmatched customer satisfaction and fulfilling a promise to deliver the best quality products, quality services, quality solutions and quality support. We also maintain quality in every act of conduct

The vast product range in which Aizar deals comprises of PVC Pipe, Pipe Fittings, Water Tank, CPVC Pipes, HDPE Pipes, Wiring Pipes, Square Pathy, Half Round Pathy, Pathy Fittings, Solvent, Garden Hoses and Suction Hoses. Aizar is non-compromising organization towards quality standards that makes our products stand out from all other complimenting products in the market.

Every Aizar family member is committed to make sure that the customer is happy with our products and prepost services. A dedicated customer service system is open for everyone to communicate with the concerned departments. We have a very friendly and easily accessible environment in our organization that encourages our customers to get in with any enquiry or questions and leave with a complete satisfaction and desired solution
Our Mission
To provide complete solutions for PVC pipe products to our customers while maintaining high quality and competitive pricing. To make optimum utilization of resources so as to provide and ensure attractive returns on investment to owners.
Core Purpose
"to make life Easy and Secure"
Core Values
We value Relationship
We act with Honesty and Integrity
We deliver Quality
We look after Talents
We Promote Team Work
We Support sustainable growth and Community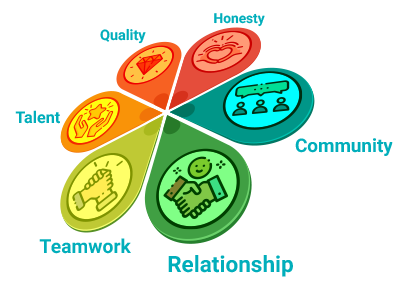 Vision 2025
The company aspires to become the market leader in PVC pipes and allied products in Kerala by 2025 and one of the predominant brands in south Indian markets while bringing up a prestigious world-class corporate to make invaluable contributions to Humanity, Nation and Environment.
Copyright @ 2020 Aizar group. All rights reserved.